Last year our dealership was so lucky to participate in the Larry H. Miller Dealership's annual Stuff for Students school supply drive, and we are taking part in this event again this year! As part of this 17th annual supply drive, several Larry H. Miller dealerships in the Denver area will be collecting school supplies to benefit more than 15 school districts and children from pre-kindergarten to high school.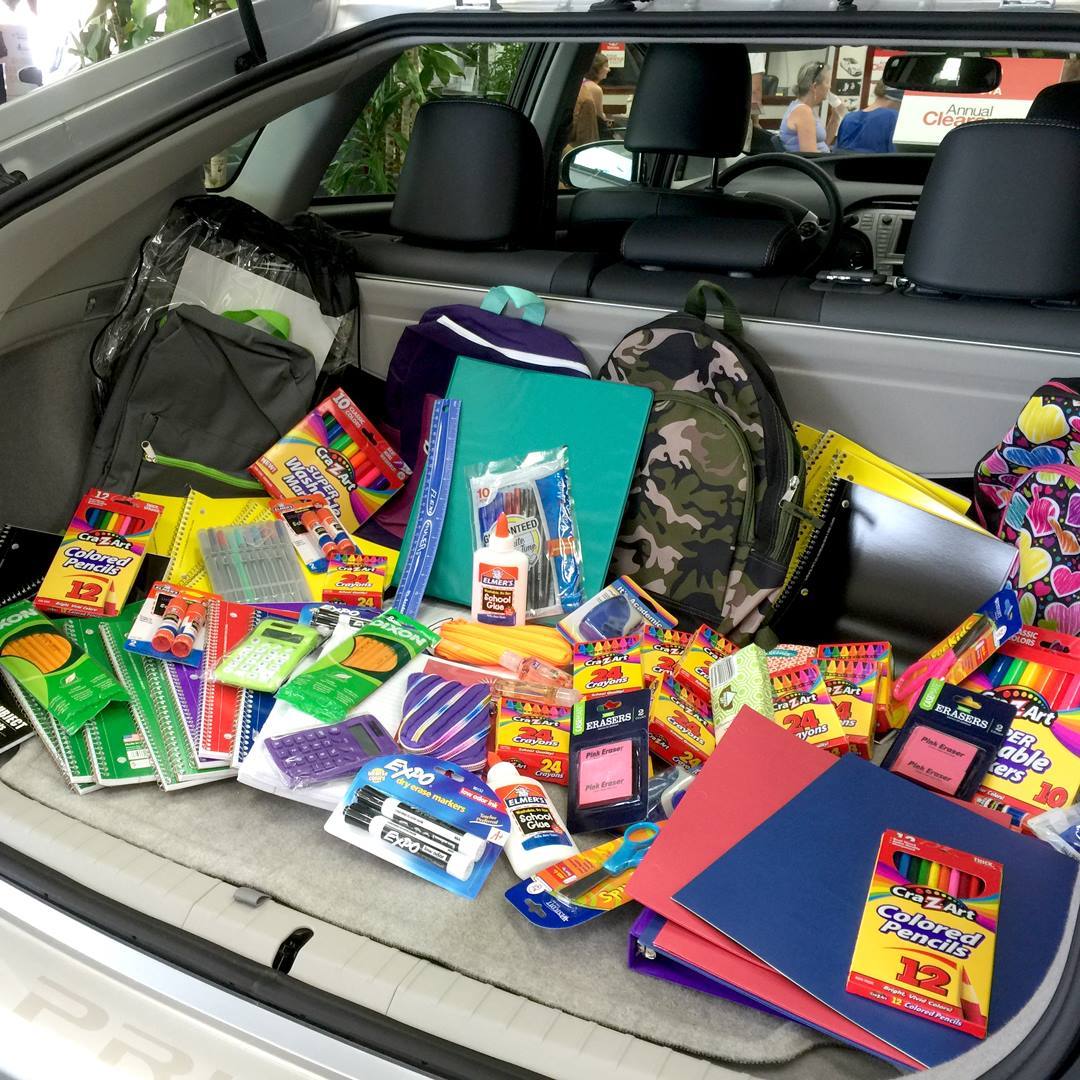 For the entire month of August, bring your school supplies down to our dealership on 104th where we will be filling a vehicle with these much-needed supplies. We are looking to collect backpacks, pencil boxes, highlighters, book covers, calculators, binders, notebooks, and anything else a student may need. Over the month, you'll want to come see us fill up the chosen vehicle in our showroom with these supplies and donate your own! Monetary donations can also be made through
Volunteers of America
throughout the month as well.
Senior vice president of operations for Larry H. Miller Dealerships, Ray Reilly, said, "One of the greatest investments we can make as a company is in our youth. By participating in 'Stuff for Students,' we've been able to ensure that local students have the tools they need to succeed in school." Over the last four years, our dealerships have been able to collect nearly $50,000 in school supplies to benefit our Denver-area students.

Last year's campaign raised $23,500 in monetary and school supply donations that benefitted 60,000 Colorado students in need and in underserved communities. Approximately 23 percent of school children in the counties served by the Colorado branch of the Volunteers of America are living in poverty, compared to the state average of 14.7 percent. In addition, nearly 25,000 students enrolled in public schools have been identified as experiencing homelessness.
These donations can make a huge difference in the lives of our communities' children. "The teacher walkouts seen around the country this year highlight how dramatically underfunded public schools can be. A lack of resources means children living in poverty could fall behind in class," said Bradley Gulley, director of volunteer service for Volunteers of America Colorado. Help us make a huge difference at our dealership in Denver by coming down and bringing your own Stuff for Students donations!