The Altima that you have come to know, and love has gotten a major facelift and upgrade in the new 2019 Nissan Altima. The new Altima features some of the long-awaited features that the people of Denver have been waiting for!
The new
2019 Nissan Altima
in Denver has All-Wheel-Drive capability now!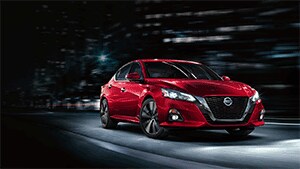 That means the Altima can take you further than ever before. Now you can take your Altima up into the harsh Colorado Rocky Mountains like never before. The Altima has also been given a new suspension and chassis components that feature modified suspension geometry for improved steering response.
There is also a new available engine in the 2019 Nissan Altima. We have gone away from the V6 engine in the Altima and instead have opted for a new turbocharged 2.0-liter four-cylinder engine that is designed to be just as much fun to drive as the old V6 but, will give an added boost to the fuel economy of the Altima. In addition to the new engine, Nissan also added a continuously variable automatic transmission that is supposed to improve acceleration and efficiency while driving up and down Colorado's roads.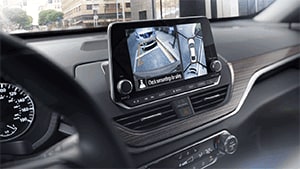 The 2019 Nissan Altima also features Nissan's new ProPilot Assist. Nissan ProPilot Assist is a bundle of features that aid drivers while on the road and can even provide a semiautonomous driving capability in the Altima.  By using cameras, sensors and an advanced radar system the Altima's cruise control can completely stop the Altima and then start moving it again. All of this while the Altima's self-steering system keeps the car in its' own lane. This system is sure to provide some relief for commuters who are exhausted while on the road. 
Other safety features on the new 2019 Nissan Altima include rear automatic braking, that can automatically apply the brakes if the car senses it is in danger of hitting an object while it is in reverse. Traffic sign recognition, automatic high beams, blind spot monitoring, lane departure warning and forward automatic emergency braking are also available on the Altima. 
Come in and see the new 2019 Nissan Altima at Larry H. Miller Nissan 104th today!